Rainbows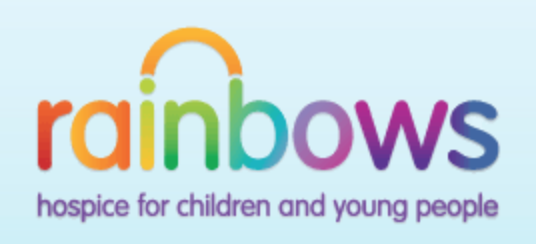 Rainbows hospice for Children and Young People provides specialist respite, palliative and end of life care to children and young people with life limiting or life-threatening conditions and support to their families and friends.
Rainbows has 14 beds and aims to provide 1:1 care wherever possible on a needs led basis for all children and young people who use their service. They are a nurse-led unit with support from a team of doctors with expertise in children's palliative and end of life care and symptom management.
A minimum of 3 qualified nurses (two of whom are children's nurses) are on duty at all times, and competency based care is delivered by a highly skilled multidisciplinary team. The Care Team are supported by their Family Support Team who visit families at home or in the community as well as offering support when the children and young people are staying at Rainbows. Their work extends throughout the child's or young person's life and beyond into bereavement support as necessary.
Their philosophy is that children are children first and foremost – they are not 'little adults'. They offer a holistic approach to all of their work and aim to involve children and young people and their families at every step of the way.
Rainbows Hospice
Lark Rise,
Loughborough,
Leicestershire,
LE11 2HS
Phone: 01509 638 000
Email: administration@rainbows.co.uk
Web: https://www.rainbows.co.uk]
Registered Charity Number: 1014051